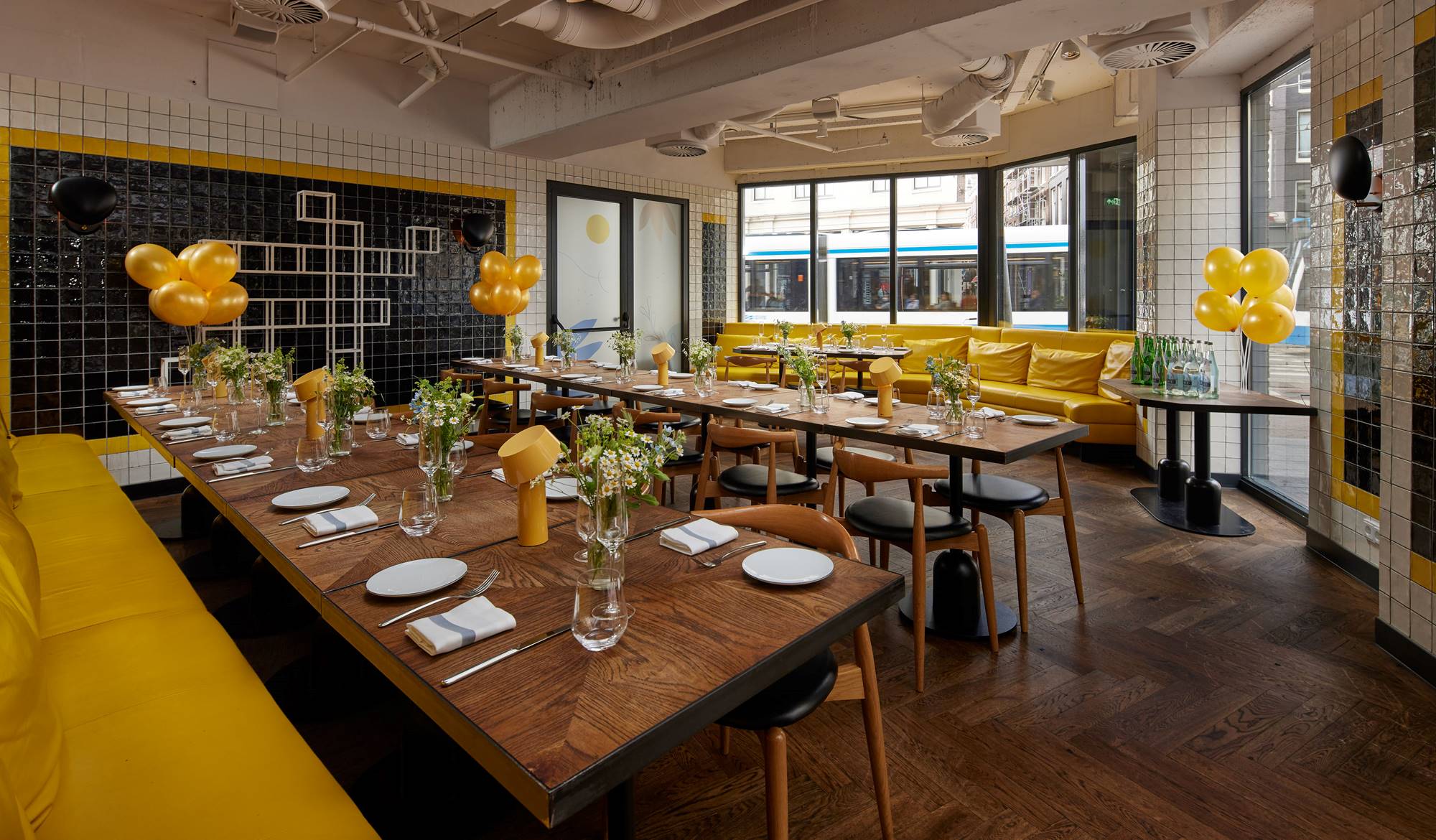 P.C. Hooft
The P.C. Hooft is a quirky private dining room and located just a few steps from the main restaurant, in a historic building dating back to 1600. With a large family table at the centre and popping colours in the interior, this unique space is perfect for intimate brunches and dinners.
Get in touch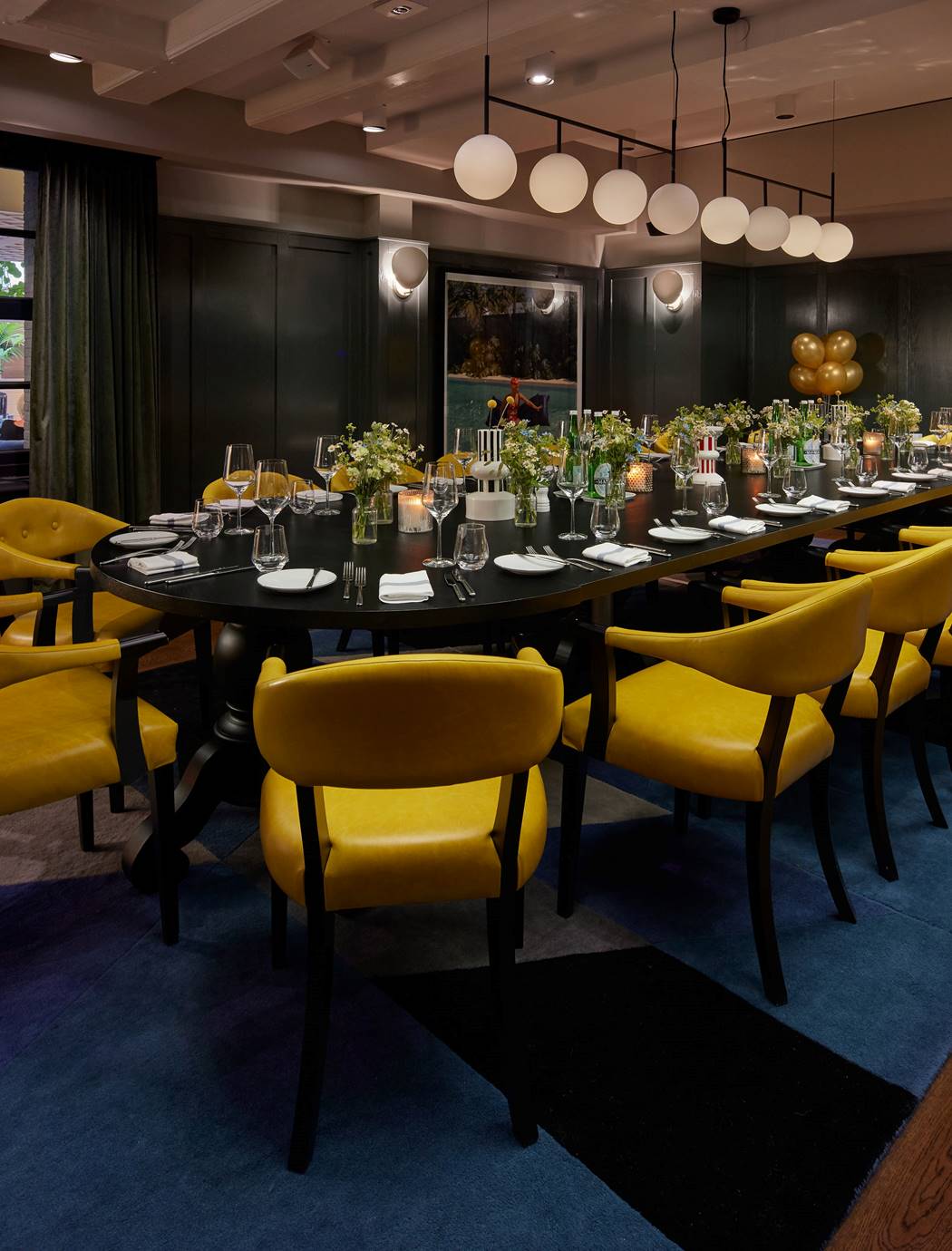 Celebrations
At Celia, we never say no to any kind of celebration. Whether you are celebrating your birthday, anniversary, graduation, or just because, we are happy to help you to organise an unforgettable brunch or dinner in one of our private dining rooms. Create a festive atmosphere to the table by adding personalised menu cards, shimmering balloons and fresh flowers.
Get in touch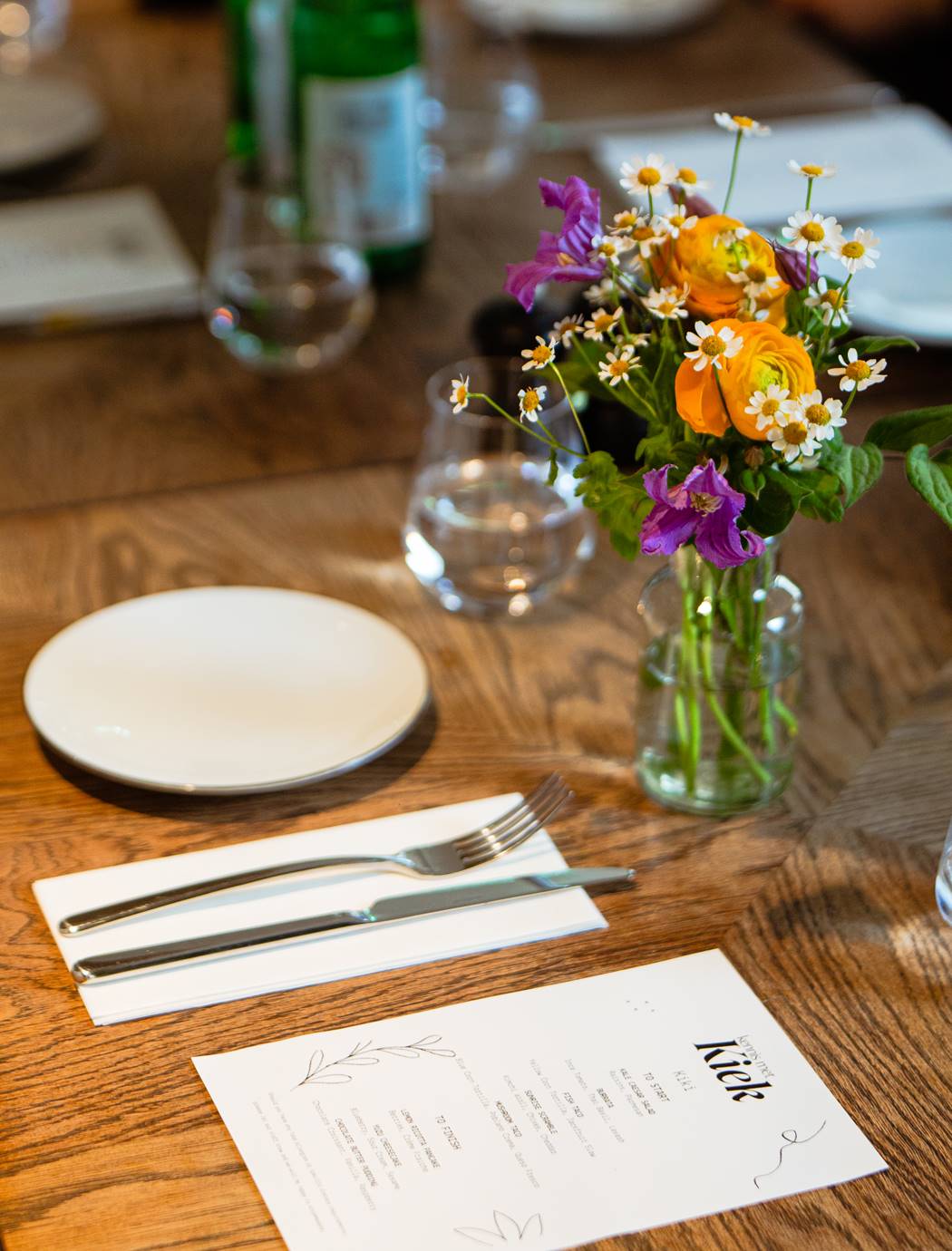 Drinks
Seeking a place for casual and sociable drinks? Our high tables section within the restaurant offers the option of having a standing drink with your group. If you are looking for a bolder location, discover Super Lyan.  It's located in the same building as Celia Amsterdam - and is the ultimate spot to start or end your evening. Its playful interior and offerings make it suitable for all types of celebrations. Settle down with your guests in the Living Room, or enjoy the most delicious cocktails and bites while standing at the bar.
Get in touch